Our Water World
Mountains for the senses surround the water world of our wellness hotel at 1,500 m above sea level. The large windows bring nature into the swimming pool area: the green meadows in front of the Biberkopf Mountain, the snowy mountains all around our Wellnesshotel Warther Hof.

A dream for your relaxation in the swimming pool, in the outdoor pool, in the textile sauna and in our relaxation rooms. 
At a glance:

Exercise in water.
Feel the vitality in the Wellnesshotel Warther Hof.
Our Panorama Pool
Drift in the heated panorama swimming pool with its current channel.  The water bubbles in the whirlpool grotto. The waterfall showers and jets on the floor massage muscles and feet. A waterfall cascades down from above. This swimming pool is a wonderful experience. 
Opening hours: 06:30 am - 7:00 pm.
The attractions in the panorama swimming pool are open from 9:00 am - 12:00 pm and from 3:00 - 7:00 pm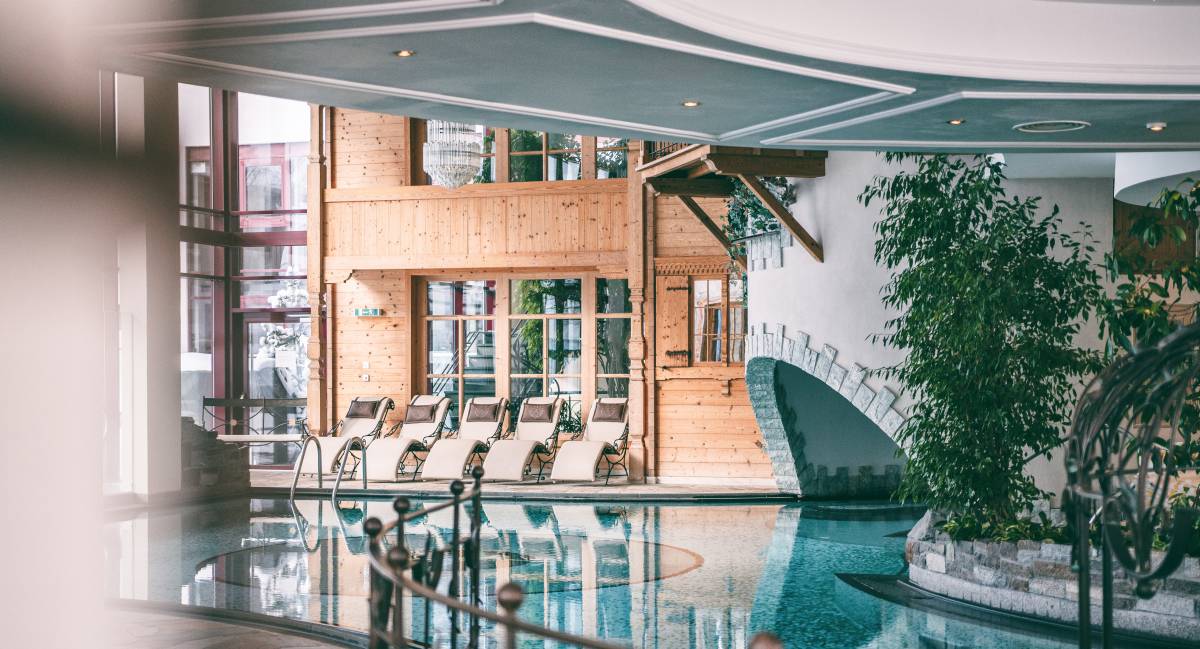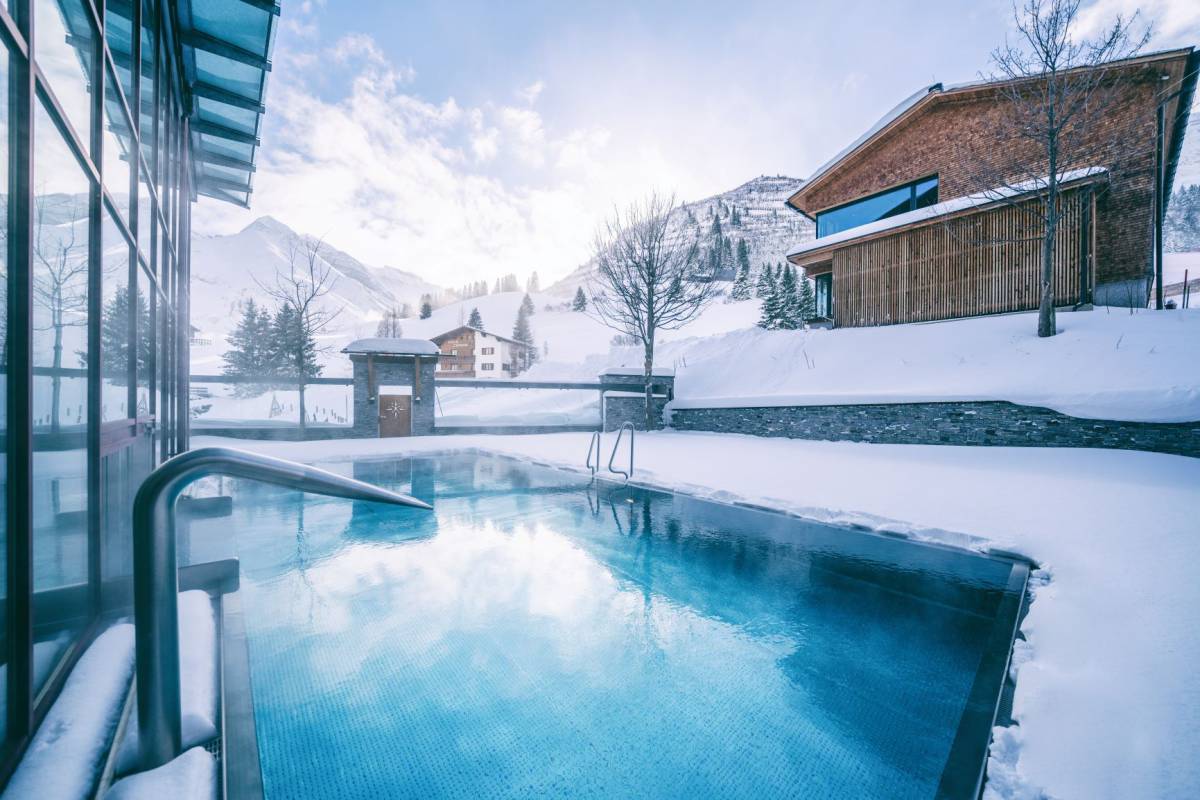 Our outdoor pool
The inside entrance to the year-round heated outdoor pool is right next to the panorama swimming pool. Swim out and look up to the Alps which surround our mountain village Warth.
Our outdoor pool has a waterfall that pampers you with the flow of water. 
All around the outdoor pool there are deck chairs available for your relaxation.
Opening hours:
In summer from 9:00 am-7:00 pm and in winter from 3:00 pm
Organic textile sauna for your spa holiday
The organic textile sauna in the swimming pool area is open for guests with bathing attire. Families with children can enjoy a sauna session here at a lower temperature of 60-65°C and will feel as if they are in the middle of a mountain meadow. 
The humidity lies between 40-50 %. Through phases of sweating and careful cooling off, the organic sauna has a positive effect on the circulation, the immune system and the skin.
Enjoy rejuvenating relaxation between your sauna sessions on one of our loungers in the water world. 
Opening hours: 12:00 - 7:00 pm
You will find a textile-free sauna in our sauna area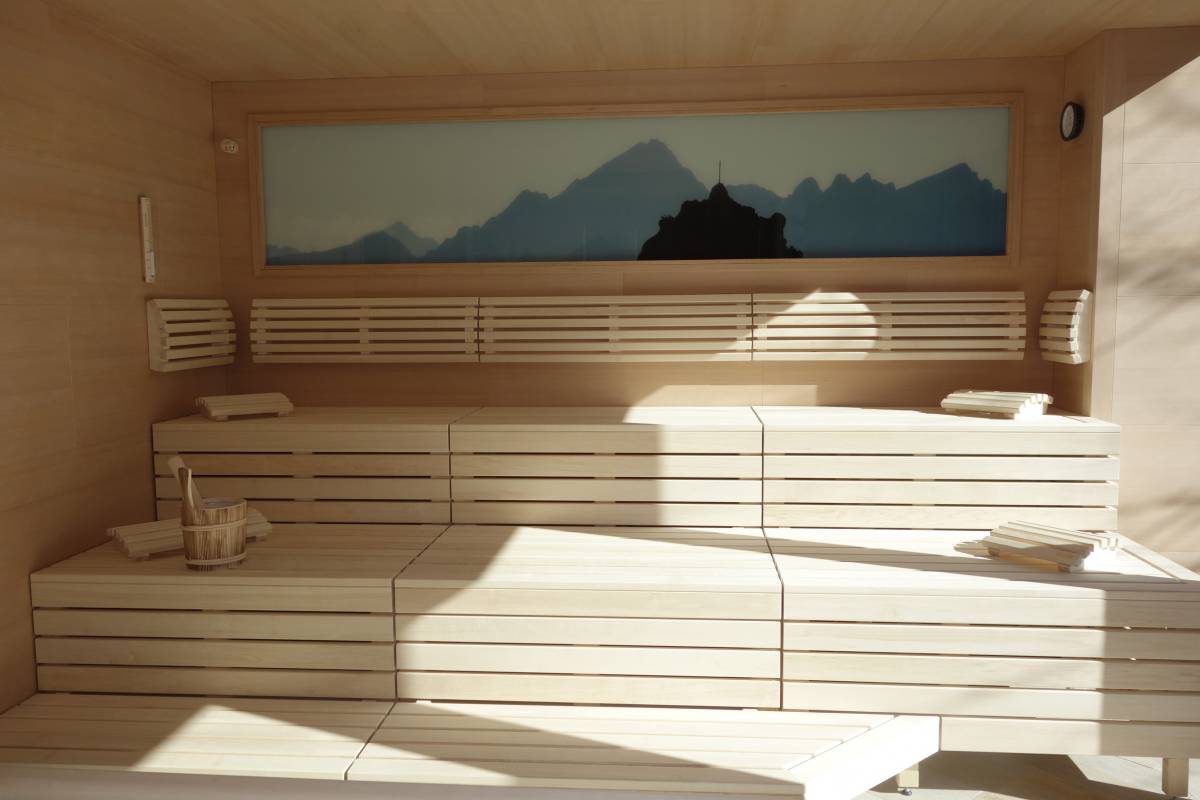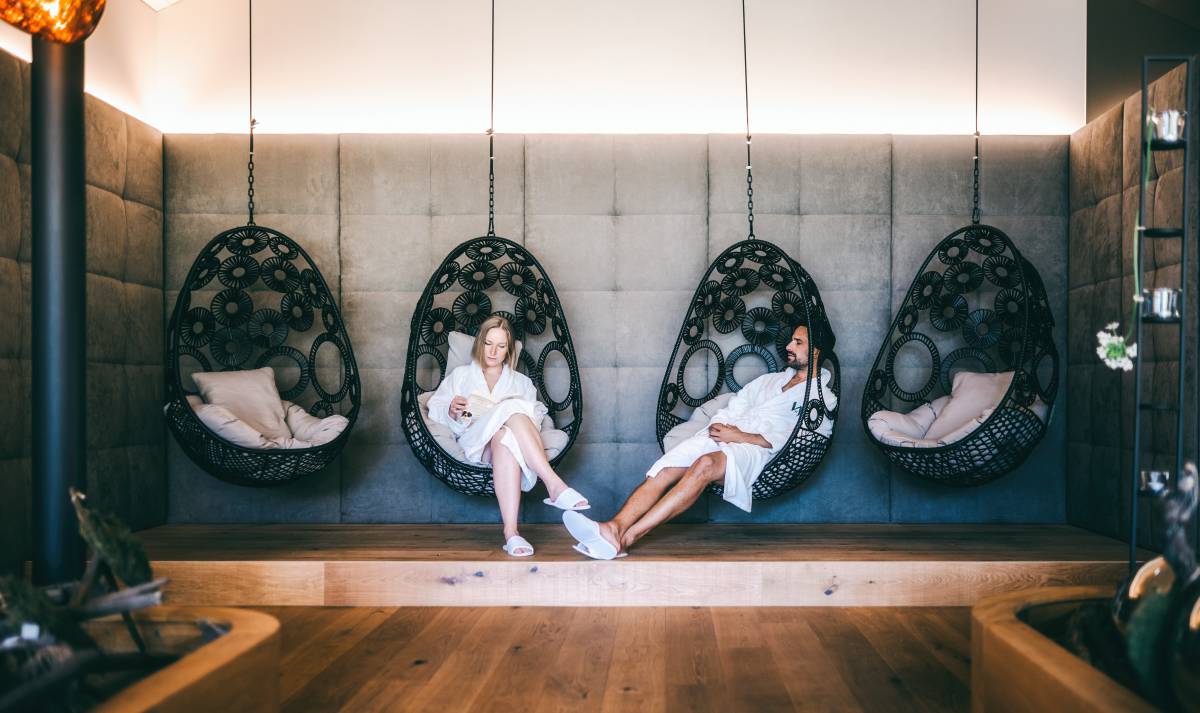 Relaxation areas in the Spa Hotel Warther Hof
Feel the positive effects when your body has time to relax and your spirit flies. Simply indulge in the peace and quiet.  
Our relaxation areas:
Lounges in front of the panorama windows in the pool area
Deck chairs at the outdoor pool
Panorama relaxation room with water lounges at the spa reception desk
Mountain view of the Widderstein in the sauna area
Sunbathing lawn and water lounges in the sauna area