Voucher
Accepted value range:
between € 50.-- and € 1,000.--
Delivery method
Presentee
Preview with inscription text
Add another voucher
Continue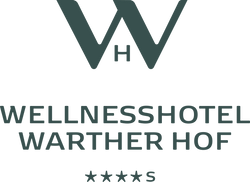 Wellnesshotel Warther Hof
Wellnesshotel Warther Hof Jäger GmbH
Bregenzerwaldstr. 53
6767 Warth am Arlberg
Austria
Do you have any questions?
+43 (0) 5583 3504
+43 (0) 5583 4200
Your data is safe!
Encrypted transactions
In an encrypted transaction, the data is transmitted securely from your computer to us and protected from third-party access.
Total price:
€ 100.--
VAT included
Payment details
You will be directed to an external page in order to enter your information and complete the reservation.