Team & Career
Start your career in the mountains - we are aiming high together with you...
Do you love the mountains? Are you into winter sports? Are 96 lifts and 340 km slopes right in front of the door a reason for you? Would you like to spend your free time during summer in the mountains with climbing, canyoning, rafting and hiking? ...then you are in the right place with us at Wellnesshotel Warther Hof, because that is what's expecting you - in the "mountains for your senses".
Use the opportunity of collecting precious professional experience on the one hand, and making nice and interesting new friends and getting to know the winter and summer sports region at Arlberg mountain on the other hand. Our goal is to offer our guests a vacation of highest quality and making dreams and wishes come true.
To our job offers
General information about us
First opening: 1978
Category: Four Stars Superior
Room count: 51 rooms and 22 suites
Spa: about 3.000m2 spa and sauna area
Seminar room
Only Best Alpine Wellness Hotel in Vorarlberg
Different restaurants and big sun terrace
Schirmbar s'Finale opened each day in winter

"We are satisfied only if Wellnesshotel Warther Hof is a place of well-being for our staff as well!"
Why Warther Hof?

Warth is a guarantee for snow at the Arlberg mountain and offers a widely connected network of slopes and options. In winter only 50 steps into the Ski Arlberg area, in summer you can start your most beautiful strolls and hikes right in front of the Warther Hof. The Warther Hof is THE Spa- and Vacation-Hotel at the Arlberg mountain, family-run with exclusive spa treatments and an active program for young & elderly! Culinary on the highest level and an atmosphere of well-being which leaves nothing to be desired.
The best benefits
That we offer you...
Living
Our staff house (5 minutes from the hotel) consists of 27 comfortable single rooms and 4 apartments. A comfy lounge with kitchen, washing room, ski and shoe room, parking garage and parking lots. A unique place of living make sure you feel comfortable here. 
Our staff rooms in the hotel are single rooms, double rooms and apartments with kitchen - bathroom, shower and toilet. For relaxing and being together we have the lounge in the staff house. Washing machine and dryer available.
WIFI in all staff rooms without charge!
Culinary
Breakfast buffet: 7:30 - 10:00h
Lunch: 11:00 - 12:30h
Dinner: 16:30 - 18:00h
Meals also on days off
Drinks machine in the staff room
Working conditions with a difference
You can choose between 5, 5,5 and 6 days per week
Rosters always completed by Friday of the previous week
Employees with children and apprentices will get one week of vacation in vacation period
You will get your birthday off upon request
Couples will get the same days off
Further benefits
In order to getting to know your surrounding, you are more than welcome to take part in our guided active program for free
Our swimming pool is available for you daily after 19:00h
Our gym can be used each day 7:00 - 19:00h 
In summer: Warth-Lech Card - with which you can use all mountain lifts, local and hiking busses for free
In winter: You will get a discount for your Arlberg ski ticket
If you would like to enjoy a spa treamtent in our spa department, you get 20% off
20% off the solarium
50% off the room price in all Best Wellness Hotels Austria
Good working climate in the entire house
Family-run business
Education and training possibilities
Staff events
Sports together in our gym (badminton, soccer, etc.)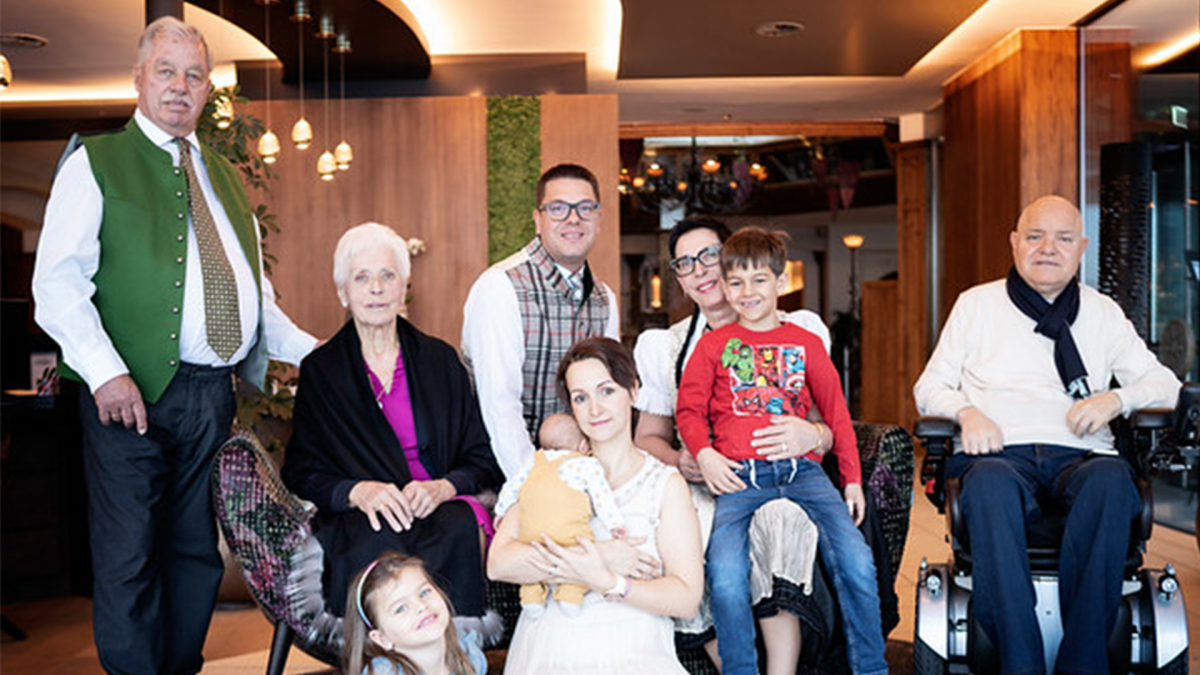 Contact 
We are looking forward to your application!
Please send your applications for job vacancies and unsolicited applications to:
Contact person:
Mr. Markus Roiderer
Wellnesshotel Warther Hof
Bregenzerwaldstraße 53
6767 Warth am Arlberg, AUSTRIA
Email:
markus.roiderer@wartherhof.at
to the job offers