Bregenz Festivals & Events
Culture, Sports and Traditions in Warth and in Vorarlberg
Tension is in the air. Endorphins provide joyful tingling. The show's starting. At the internationally renowned Bregenz Festival, great operas, symphony concerts and contemporary works are on the programme.

In addition, the music festival Lech, the Philosophikum, sporting events and customs shape the event calendar in Vorarlberg.

In the 4-star-superior Wellnesshotel Warther Hof we delight our guests among other things with our Warther Hof Oktoberfest as well as the weekly musical entertainment.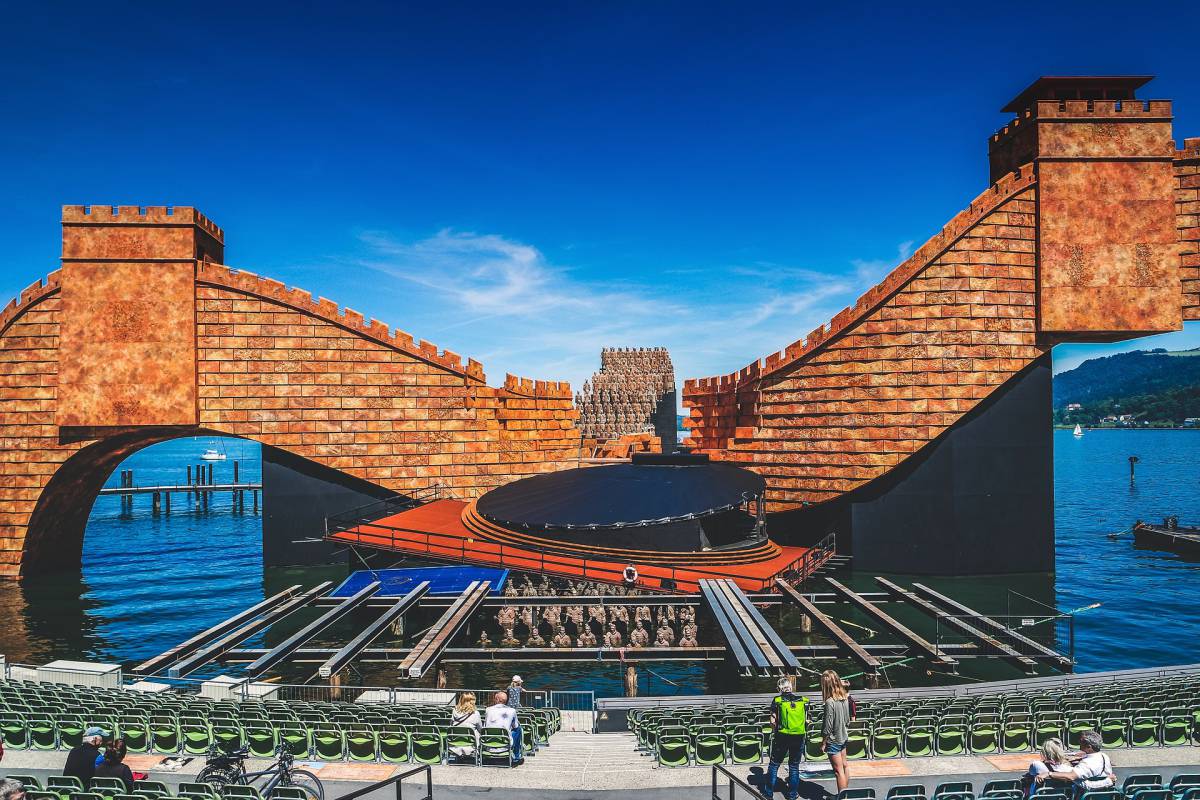 Summer Events 
in the Region
July:
Lecher Village Festival
Lecher Musician Day
August:
Lech Classic Festival
Jazz Stage Lech
Mountain Festival: at Bergstation Rüfikopf
Trailrunning: Mountain running camp
Arlberg Trailchallenge
Grand Arlberg Scootering: Vespa-Rally
Trans Vorarlberg Triathlon
Zuger Village Festival
September:
Lecher Literature Days
Krüterwibletag "Wurzelkraft": Herbs workshop
Best of the Alps Golf tournament at Golf Course Lech
Seven Summits Tour Schröcken: master 7 summits in one day
Philosophicum Lech: several days philosophic, cultural and sociological exchange
October:
Warther Hof Oktoberfest with live music
Request your stay with us for summer events in Vorarlberg.
To the request

Culture as Experience for the Senses.
Bregenz Festival
The evening at Lake Constance begins and the extraordinary spectacle is about to start. World stars and world-famous plays inspire year after year in wummer on the legendary lake stage of the Bregenz Festival and at other venues in  Bregenz.
The largst lake stage in the world is located only 68 km away from the Wellnesshotel Warther Hof, which is awarded for its stage designs.
The setting already served for the James Bond film "A Quantum of Solace" and it is worth a visit even if you did not get any more tickets for your desired day. 
In 2019 Rigoletto by Giuseppe Verdi was performed on the lake stage.
To the Bregenz Festival