Good to Know
Wellnesshotel Warther Hof in Vorarlberg
Arrival
Transport: information for transportation to Warth is available separately
Parking: we offer one parking lot per room for free in our parking garage, so your car is well protected from winter, snow and ice
E-charging station: Charge your electric car for a fee directly in our parking garage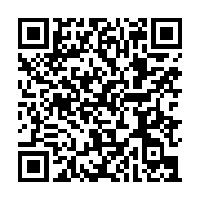 Warther Hof App
With the Warther Hof application you are always up-to-date and learn what happens where and when with us at Warther Hof – whether from home or on site! Just download it from the App Store or Googla Play and get all hotel info at a glance: 
daily programs
current weather
quick registration for our programs
our current offers
Cancellation policies summer 2023
Austrian hotel and contract conditions apply:
up to 1 month before the date of arrival free of charge
up to 1 week before the arrival date 70% of the hotel costs will be charged
within 1 week before the arrival date 90% of the hotel costs will be charged
Special cancellation policies in connection with Covid-19 can be discussed via phone (+43 5583 3504).
The most important facts at one sight
Check-in & Check-out

the rooms are available for you at 16:00h (if possible even earlier)
Check-out at departure until 11:00h
After 11:00h you are more than welcome to use our spa areas and our lunch buffet for € 30,- per person (on availability)
Please leave your keycards at the reception (deposit per card € 5,-)
In order to make reservations of Spa appointments, we ask you to give us the names of every guest
In case you arrive later than 18:00h, we ask you to let us know
In case of belated arrival or early departure we charge 50% per person.
Watch rooms & prices
Deposit & Booking
We guarantee your booking with advance payment of € 500.- or CHF 600,- per room
In summer we ask you to deposit € 200,- or CHF 300,- in advance
For transactions from Austria or the European Union use our bank account: Raiffeisenbank Warth, BLZ 37449, Kto. 1017003, IBAN : AT 1337 4490 0001 0170 03, SWIFT-BIC-CODE: RVVGAT 2B449
For transactions from Switzerland in CHF: St. Galler Kantonalbank – Au SG, IBAN: CH94 0078 1620 7914 9200 0, Kto. CHF - 6207.9149.2000
EC carf for GER/NL/B/CH
VISA and MasterCard
Preferably pay in cash with Euro or CHF (at the current rate)
Gift cards and benefits
You can only make use of one price benefit per booking. The offer with the least price counts.
Gift cards will be set off the invoice price
To the gift card selection
Pets
Dogs allowed (only in the Arlberg-rooms), charge per day without food € 25,-. In case of damaged inventory we take the liberty of charging the caused costs. 
AOB
Additional charge for single use of rooms and suites: 50 EUR onto the respective room rate
Rooms with gourmet breakfast buffet: on request
Young adults as 3rd person in a double room: 20% reduction - not applicable to packages
Rooms suitable for wheelchairs: 15% reduction
Smoking: there is a roofed smoking area outside with a comfy seating corner and radiant heaters, where you can enjoy your cigarre.
Guest's laundry room: our hotel has a laundry room for guests, where you can wash and dry your laundry
Regional products up for sale: you can get regional products such as mountain cheese, homemade jam, honey and bacon from our alp at our reception
Your Warther Hof
Included Services
Gourmet breakfast: Abundant and well-balanced gourmet breakfast buffet 
Lunch buffet: with anti-pasti buffet, salad buffet, soup, cake buffet, ice cream specialties and sweets
6-course evening meal: varying theme evenings, vegetarian menu daily
In the beauty area, you can help yourself to coffee, tea and dried fruit. 
Non-alcoholic drinks from the drinks buffet until 6:00 pm



3.000 m2 Spa & Beauty
Different treatment cabins for diverse treatments
Spa-reception opened daily 9:00 - 19:00h
Panorama pool with different attractions (waterfall, upstream swimming, swirl, whirl grotto) 6:30 - 19:00h
Heated outdoor pool in summer 9:00h - 19:00h, in winter 15:00 - 19:00h
NEW sauna world with herbal sauna, organic clay sauna, brine steam bath, pine vital sauna, 12:00 - 19:00h
Nude pool, whirlpool and plunge basin
NEW mountain view event sauna with daily changing theme infusions 15:00 - 19:00h
Textile sauna: organic textile sauna for families 12:00 - 19:00h
Relaxation rooms: with heated waterbeds, heated sonebed 8:00 - 19:00h
NEW relaxation rooms: infrared room, brine inhalation room, relaxing at the open fireplace with cuddle cabins, floating beds and panorama relaxation room with mountain view
Day Spa: 11:00 - 19:00h, per person € 95,- and kids 50% discount
Hair salon: our hairdresser is available Tuesday and Friday, 9:00 - 19:00h
to the Spa Area
Sports & Active
6 times per week supervized sports program, i.a. aquagymnastics, yoga, backtraining and many more
Personal training bookable with our fitness coach
Gym with weight and cardio equipment and panorama view, gymnastics room, open 6:30 - 19:00h
In winter: best snow conditions until far in spring, ski lift right in front of our hotel, ski room and ski service in the hotel. Additionaly cross-country skiing, winter and snowshoe hiking, ice climbing, sledging, husky tours, horse-drawn sleigh rides
Snowshoe hikes organized through the hotel
Snowshoes, sticks and sleighs can be borrowed from the hotel
In summer: hiking and alpine hiking, golfing, tennis
Guided hikes with the hotel family
Nordic walking or yoga hikes
Hiking backpacks and sticks in every room
Active vacation in summer
Active vacation in winter
For families
Childcare from 3 years on up
Kids club/teens club - i.a. with climbing wall, ball pit, table tennis and tv corner, WIFI and much more
Small outdoor playground
Rooms and suites for families
Spa treatments for kids
Baby phone on request at the reception
Family vacation at Warther Hof
Vacation for allergy sufferers
We implement the following criterions in all public places at Warther Hof:
Avoiding allergenic plants which release polls
Non-smoking area and no pets allowed
No air-conditioning in the hotel (window ventilation)
Most parts of the room with oak parquet and natural materials (clay plaster, silver fir, nature stone)
We reserve the rights for errors, modifications and sentence mistakes.